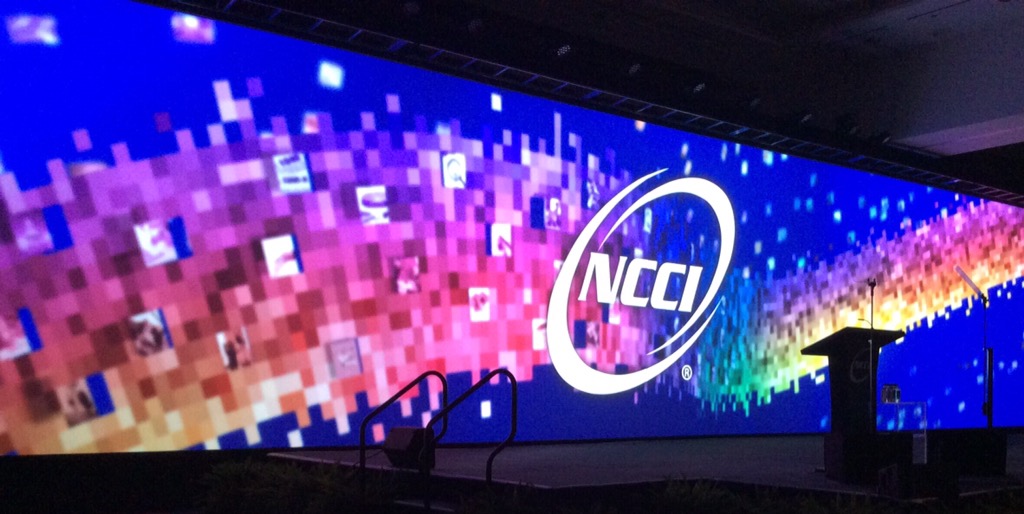 At the 2016 NCCI Annual Issues Symposium, Lori Lovgren and Ann Bok from NCCI compiled a report with some interesting statistics about trends in the workers' compensation industry. The highlights:
Between January 1, 2015 and March 5, 2016, NCCI monitored 660 pieces of proposed legislation impacting workers' compensation from around the country.
The key workers' compensation related topics seen were first responder presumptions, definition of employee and independent contractors, medical cost management, exclusive remedy, and opt out.
In the last year, two states passed drug formularies for workers' compensation (Tennessee, California). Regulation to consider formularies was introduced in Nebraska, Louisiana, Arizona and Nevada.
In 2015, NCCI was asked to review 147 pieces of workers' compensation legislation to gauge the potential impact it would have on rates.
Thus far in 2016 the legislative activity has been normal for an election year. No significant workers' compensation measures have advanced.
There are more than 50 potential marijuana initiatives awaiting certification around the country for the November 2016 election. This issue is already on the ballot in Florida and Nevada.
Colorado has an initiative on the ballot to create a universal healthcare system in the state. This would have a significant impact on workers' compensation as the medical portion would fall under this universal system.
NCCI is closely monitoring the recent state Supreme Court decisions in Florida and Oklahoma that impact their workers' compensation statutes. It is expected that NCCI will be revising their rate guidelines upward in both states because of these cases.
Other statistics presented:
Five highest NCCI state Combined Ratios:
Oregon – 134
Maine – 122
Maryland – 113
Alaska – 110
Kentucky 110
Five lowest NCCI state Combined Ratios:
West Virginia – 78
Texas – 83
Oklahoma – 83
Arkansas – 85
Kansas – 89
Largest approved voluntary NCCI State rate increases (2015-2016):
South Carolina – 4.3%
Virginia – 3.4%
Georgia – 2.8%
Iowa – 2.7%
Vermont – 2.6%
Largest approved voluntary NCCI state rate decreases (2015-2016):
Oklahoma – (14.8%)
Kansas – (11.6%)
West Virginia – (11.1%)
North Carolina – (10.2%)
Texas – (9.9%)
NCCI states with highest lost time indemnity severity:
District of Columbia – $42,242
Louisiana – $40,289
North Carolina – $36,213
Georgia – $36,173
South Carolina – $34,039
NCCI States with lowest lost time indemnity severity:
Utah – $12, 582
Oregon – $13, 534
Indiana – $13, 857
Florida – $14, 953
West Virginia – $15, 169
NCCI States with highest lost time medical severity:
Alaska – $54, 190
Virginia – $51, 075
Louisiana – $49,863
Alabama – $47, 716
Arizona – $45, 487
NCCI states with lowest lost time medical severity:
Rhode Island – $10,753
Hawaii – $13, 636
Oregon – $17, 936
West Virginia – $18, 325
District of Columbia – $20, 241